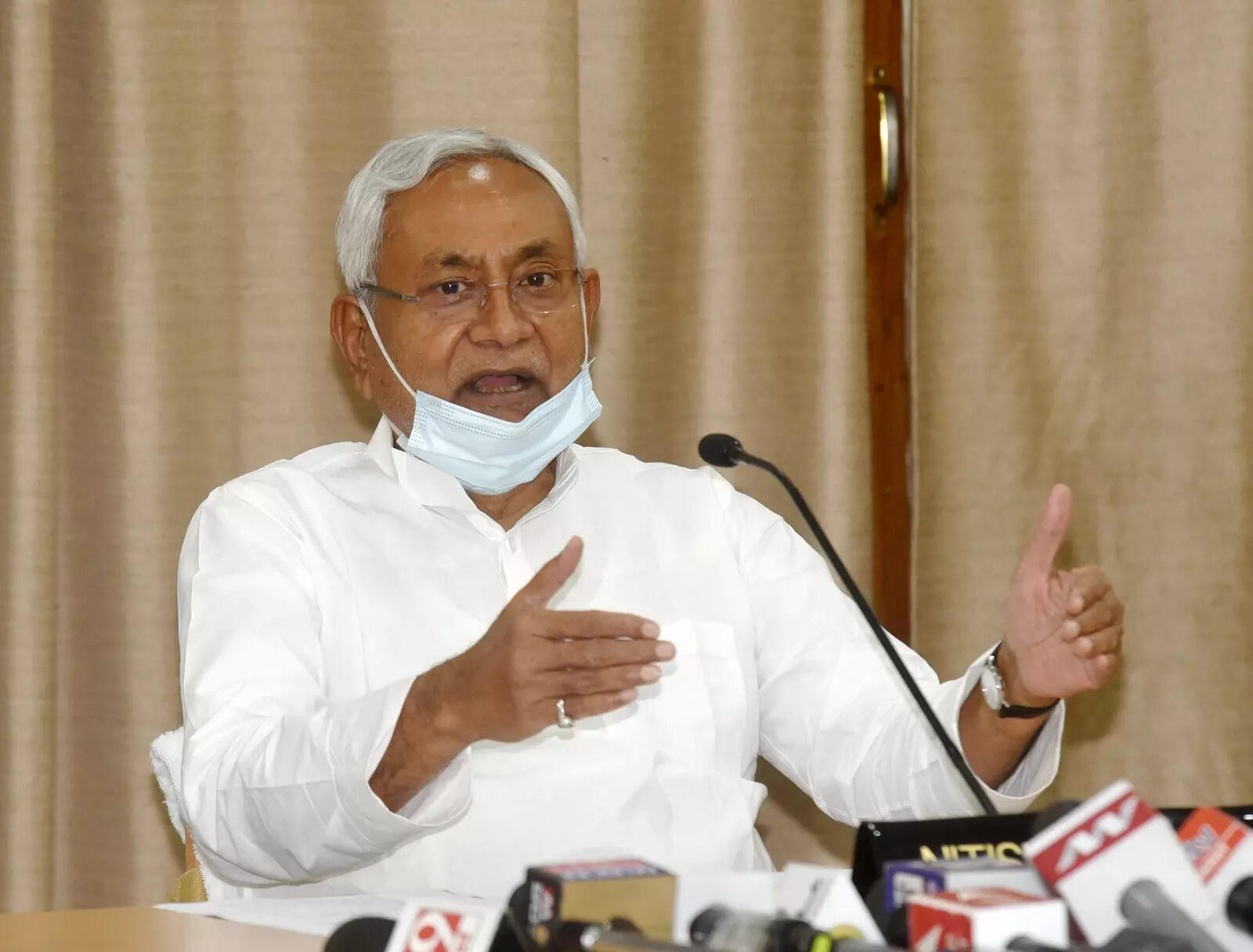 PATNA: Chief minister
Nitish Kumar
on Friday asked rural development department (RDD) officials to speed up the ongoing construction of houses under the Pradhan Mantri Awas Yojana-Grameen (
PMAY-G
) and the Mukhya Mantri Awas Yojana-Grameen (MMAY-G) to provide pucca houses to all eligible beneficiaries at the earliest.
While chairing a high-level meeting to review the progress of the PMAY-G and the MMAY-G in the state, he further asked the officials to immediately release all due amounts to the beneficiaries so that people in rural areas can get more opportunity of employment besides completing the construction work of houses. "Release of funds under the two housing schemes would also benefit the rural economy," Nitish said.
The CM further said that the RDD officials must ensure that all eligible beneficiaries get a pucca house either under the PMAY-G or the MMAY-G. "If an eligible person could not get a pucca house under the PMAY-G for any reason(s), he/ she must be allotted similar house under the MMAY-G. Ensure that no one is left," he added.
"Families who have been rendered homeless because of the anti-encroachment drive on public land like Aahar, pynes and ponds under the 'Jal-Jivan-Haryali Abhiyan', should be provided benefits of either of the two housing schemes or the Mukhya Mantri Vaas-sthal Kray Sahayata Yojana (Chief Minister Homestead Land Purchase Assistance Scheme.)," the CM told the officials at the meeting.
State government provides assistance of Rs 60,000 per family to buy land for building homes to BPL families who do not have land.
Similarly, the PMAY-G, a central government scheme, was launched to address the housing gaps existing in rural areas and provide pucca houses with basic facilities and a clean kitchen for those living in 'kuchcha' houses. The houses built under the PMAY-G scheme are low-cost and disaster-resilient. The central and state governments share the cost of assistance at a ratio of 90:10 in the hilly areas and 60:40 in the plain areas, and it stands at ₹ 1.2lakh and ₹ 1.3 lakh in the plain and hilly areas, respectively.
The MMAY-G was launched by the state government a few years back. Under the MMAY-G, all those eligible families are provided pucca houses, who could not be covered under the PMAY-G for any reason. All costs under the MMAY-G are met by the state government.
While reviewing the progress under the continuous livelihood programme, Nitish asked the officials to provide necessary assistance to those poorest families who have been rendered jobless after ban on sale of liquor and toddy in the state.
Earlier, RDD principal secretary Arvind Kumar Choudhary made a detailed presentation before the CM on progress made under the PMAY-G, the MMAY-G and some other schemes of his department.